Why choose Rosh Real Estate?
Our long-standing experience in the real estate market, since 1958, backs us up as promoters, builders and managers. Founded by Valeriano Serrano Claros, A.P.I. number 60, one of the greatest real estate professionals for decades in the Costa del Sol. Currently our real estate in Fuengirola is managed by his successor, Ronaldo Serrano H. More than 60 years of experience.
Our clients are both national and international, therefore, , we always seek to provide top quality quality in our real estate services, for all kinds of requirements and needs.
In our Real Estate in Fuengirola, Rosh Real Estate, we invest in new technologies that promote the sale and rental of our properties, always trying to offer the best service to both buyers and sellers. In addition to our website, we also have presence in social media and in the most important real estate online platforms in the market, such as Pisos.com, Idealista, Indomio, Trovimap or Fotocasa, among many others.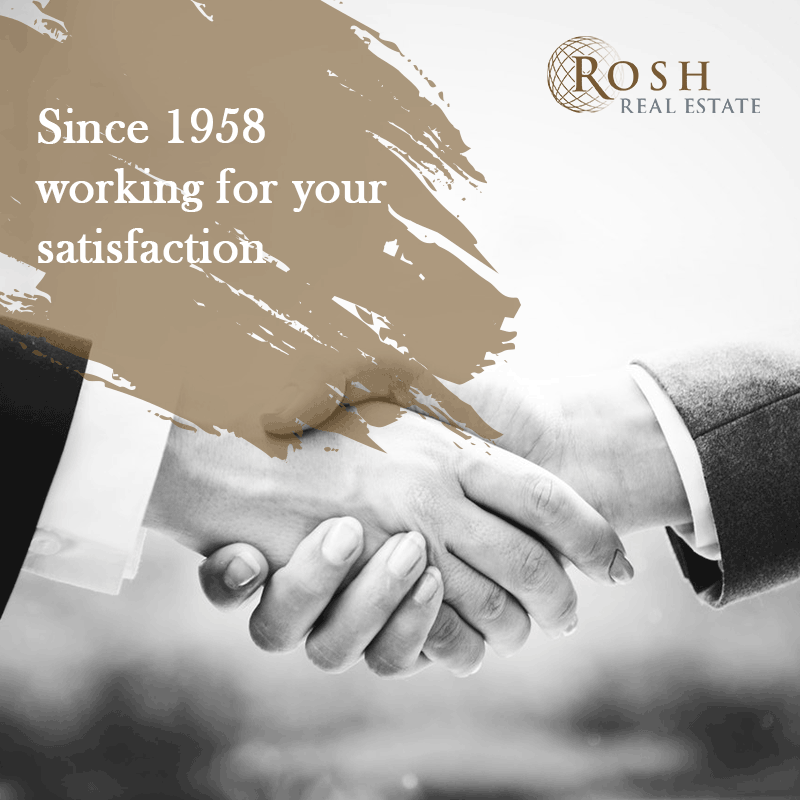 Properties for sale in Fuengirola
Visit our list of properties for sale in Fuengirola and discover the ideal home for you and your family. We have all kinds of properties: flats, apartments, penthouses, studios, villas, chalets, commercial properties, etc. Contact us to request a visit or ask for more information about any of the properties listed, our real estate agents will be pleased to respond to your request. [See properties for sale in Fuengirola]
Real estate services
Our real estate management services include marketing of new promotions, property maintenance, sales, rentals, and legal advice services. Similarly, from our real estate in Fuengirola we offer different additional services to all our clients. Property maintenance, chauffeur services, rent of boats, helicopters and private jets. [See real estate services]
Real estate agency in Fuengirola
It will be a pleasure to receive you in our real estate agency in the center of Fuengirola; which we have just remodeled to adapt it to the demands of the current market.
We speak your language. Our highly qualified bilingual team is at your disposal to guide you through the entire buying/selling process in a personalized way.